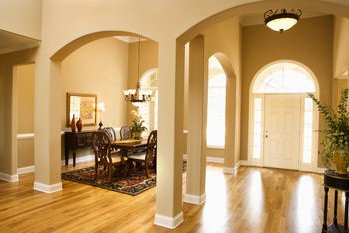 If it's time for a makeover or you are planning to sell your house, you will need a professional painter in Quincy to make your home look like new again. One of the most affordable things that you can do is paint the interior of your home so that it can look its best, but you will not obtain this result with just anyone.
Although you could save the money you would spend on a professional painter and do the job yourself, hiring Premiere Pros to perform this work for you would be to your advantage. At Premiere Pros, we have professional painters with years of experience and are experts in their field. They can create a look for you that will impress everyone who attends your open house, or your friends and family when they visit.
Why Hire a Professional Painter Quincy from Premiere Pros?
The benefits of hiring our professional painters at Premiere Pros are numerous, and a few of them are as follows:
• The job will be completed in the least amount of time possible
• Only environmentally friendly paints will be used
• The paint we use is washable
• You have more choice when it comes to colors, sheens and finishes
Professional Painters Will Match Your Colors Perfectly
Our professional painters can take a look at your room or your entire house and determine what needs to be done to improve the look. Sometimes, all you need to do is add a fresh coat of paint. When you allow professional painters from Premiere Pros to do this for you, you will receive the best outcome because they have the training and the expertise to create a gorgeous appearance.
To have the best results, you will want to make sure that you coordinate your colors perfectly. The professional painters at Premiere Pros take the architecture of your home into consideration along with the layout of the house before they consult with you on which colors to choose. In this way, a professional painter in Quincy from Premiere Pros can create any look and feel that you desire.