Cabinet refinishing in Hanson, E. Bridgewater,  Hingham, Halifax, Pembroke, Weymouth, Quincy, Norwell, Hanover,  Whitman, Bridgewater, Abington, Pembroke,  Scituate,  Cohasset, Plymouth and Hull
CONSIDER YOUR OPTIONS
When it comes to new cabinets, it can be the single, biggest expense of all when updating your kitchen.  That is why it literally pays to take a close look at what you already have and consider your options carefully.With our quality team, we offer budget-friendly solutions that can transform your kitchen without going to the hassle and expense of a complete remodel.
What to know
KITCHEN CABINET REFACING
– Cabinet refacing is essentially a replacement of the cabinet "skins"—replacing the doors and drawer fronts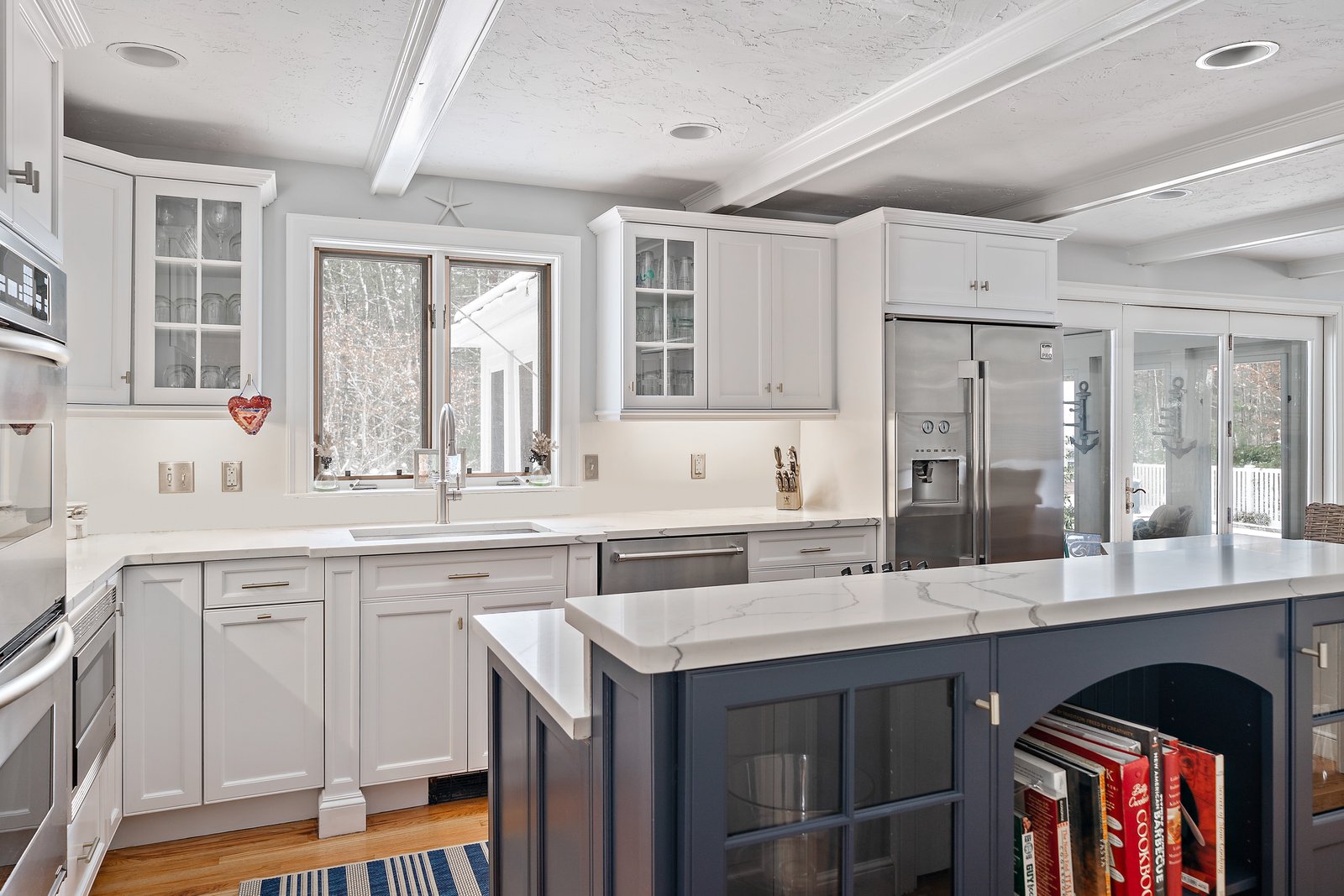 and applying a new veneer over the existing surface of the body of the cabinets. The hardware—the hinges, handles, and drawer pulls—are usually also replaced during refacing.  This option is popular when homeowners are looking for a new style or the current doors and drawer fronts are in poor condition.
KITCHEN CABINET REFINISHING  – If you like the style of your cabinets, but want an updated look, refinishing is the least invasive of the three (refinishing, refacing, and replacing).  It does not involve getting rid of any of your current cabinet parts, only revamping.   Refinishing is usually a decision between applying a new paint or a stain to the face/doors of your cabinets.
If your cabinets happen to be made of wood or laminate, refinishing them is the clearest route to remodeling cost control. Most older cabinetry is well built, so preserving it is usually worthwhile.
 Before completing your kitchen cabinet refacing or refinishing project, we recommend you update all those knobs and pulls.  New hardware is essential in bringing in personality and freshness to a kitchen.