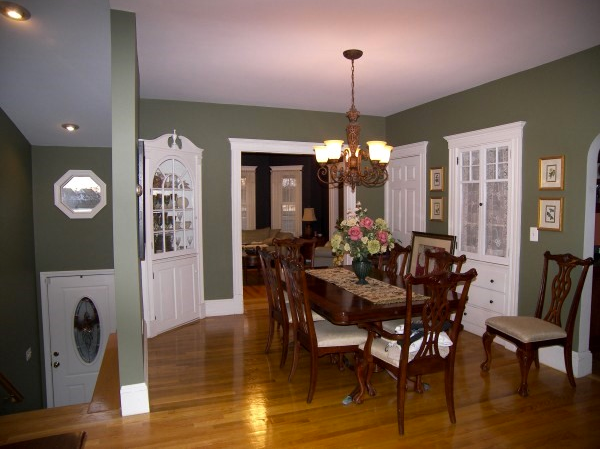 Your interior paint job will affect the appearance of your home for years to come, so make sure you work with a company that truly cares about the results. When it comes to hiring a dedicated interior house painter, Quincy residents have learned to rely on Premiere Pros. We currently serve Quincy as well as other communities located throughout the South Shore area.
Qualified Interior Painter in Quincy MA
No other interior painter in Quincy can match the dedication to customers that defines Premiere Pros. We provide some of the most visually appealing interior painting in Quincy, and you are guaranteed to end up a wonderful finish project. Premiere Pros' color consultations will help you to choose colors that complement each other as well as the architecture and interior design of your house.
Whether you want to set a warm and welcoming mood with soft colors or show off with a bright and flashy color scheme, the Benjamin Moore paint used by Premiere Pros will make your home's interior look stunning.  Benjamin Moore paints feature enhancements such as:
Color lock technology to prevent color rub-off
Mildew-resistant coating
Effortless stain removal
Fresh, long-lasting appearance
These features will allow you to enjoy your beautiful interior paint job for years to come. Benjamin Moore interior paint is available in a wide variety of colors and provides a richer appearance than standard paints. Once your interior painting in Quincy is complete, you will be amazed at how much the quality of the paint contributes to the results.
Best Interior House Painter in Quincy
When looking for an interior painter in Quincy that can meet all of your needs, make sure you consider our outstanding customer service and expert painters provided by Premiere Pros. Customer satisfaction is always the company's top priority, and your paint job will be just the way you want it down to the last detail. If you would like to put your paint job in the hands of the most qualified interior house painter Quincy has to offer, call Premiere Pros now and receive your free estimate.