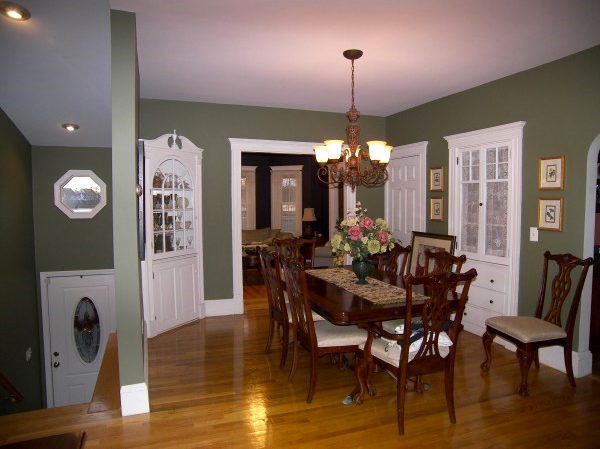 When looking for a qualified interior house painter, Bridgewater residents should consider the unique benefits provided by Premiere Pros. Premiere Pros has developed a strong reputation for exceptional interior painting in Bridgewater and other cities throughout the South Shore area. As homeowners, the husband-and-wife team understands the importance of ensuring an interior paint job results in an exceptional finish. With this philosophy in mind, Premiere Pros will make sure you end up with a paint job that will contribute to your home's aesthetic appeal for years to come.
Professional and Reliable Interior Painter in Bridgewater, MA
Hiring qualified professional painters is a valuable way to ensure that the interior of your home looks as good as possible. If you are looking for an interior painter in Bridgewater that can make it happen, the experienced painters at Premiere Pros are the right candidates for the job. Their knowledge of color combinations allows them to advise customers on appropriate colors for each home's specific architecture and design. This expertise will allow you to choose beautiful color combinations without being overly conservative or conventional.
The visual appeal of your paint job will also be enhanced by the quality of the paint used by Premiere Pros. The company uses top-of-the-line Benjamin Moore Aura paint that features many improvements over traditional paints. Special features of Aura paint include:
Color lock technology for richer colors
Impressive durability compared to other paints
Washability in any sheen and color
Whether you want a space with a warm and welcoming atmosphere or a bright and cheery room with dazzling colors, Benjamin Moore paint is the perfect way to get the job done.
Qualified Interior House Painter in Bridgewater, MA
Premiere Pros sets the standard for interior painting in Bridgewater, and we will work with you during every step of the process to make sure you are satisfied with your results. No other interior painter in Bridgewater can match their dedication to customer service and superior workmanship. If you are interested in hiring the best interior house painter Bridgewater, Massachusetts can provide, contact Premiere Pros today.