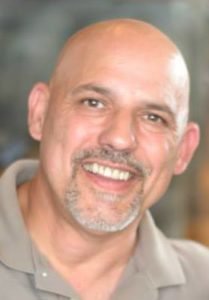 My life took a very unexpected turn when I met my wife, Kristen in 2005 when she hired me to do some painting and carpentry projects in her home.  Here we are, years later, happily married and running a business together.  I spent most of my younger years working in the trades and later developing a skill for custom furniture and upholstery.   I made a business of it and thought it was great that I could make a living at doing something I love: just making cool looking stuff that people liked.  It was, unfortunately, a dying art;  so, I decided to break away from that after many years and re-enter into the trades, painting and carpentry specifically.  I welcomed the change, as it put me back out in the world again, seeing and interacting with people. Now, whether I'm on the job or on the road, I'm glad I made the change.   After all, it's how I met Kristen.
Joe Hernandez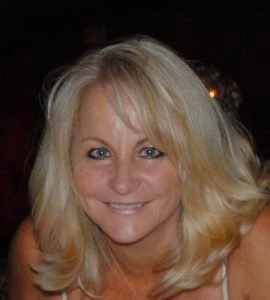 When I was looking to have work done on my house, Joe was the  second contractor to meet with me and discuss the job in detail, helping me to understand what constitutes a quality job.  It didn't take me long to appreciate his honesty and great work ethic.  When someone is working in  your home, it's important to be comfortable with that person.  Joe was easy to talk to and I was immediately comfortable with him.  I liked him immediately, but had no idea at the time that I had just hired my future husband.  After only 6 months together, and having been in sales for many years ~ from telecom and advertising  to software sales ~ it was exciting to think I take my skills and develop a business that we created together.  In any sales position I held, it was always important for me that I believe in the product.  It was an easy choice to promote and market Joe's skills and integrity.
I have always loved working with people, and I have a passion and love for the architectural design of homes in New England. Through continual research of products, I have learned a lot about colors and interior design and I keep abreast of the latest trends and styles to enhance people's homes.  Whether we make a simple change of color to a room, or I am helping our customers pick out tile or lighting fixtures to complement the color scheme, I love the joy it brings to homeowners when they see their room transformed.
Kristen Ford-Hernandez